Guide to Dubai Expo 2020: Here's what you need to know about the mega event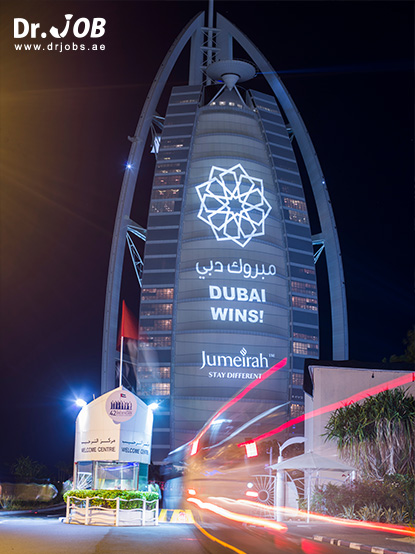 "Ladies and gentlemen, Dubai wins."
Those are the words by which Dubai announced as the winner that won the right to host Expo 2020. By an outstanding majority of 116 votes after a breathtaking night of voting in Paris during the 154th Bureau International Des Expositions (BIE) General Assembly on November 27, 2013, Dubai wins.
As a kind of Celebration of being the winner, Sheikh Mohammed bin Rashid Al Maktoum promised: "Dubai will astonish the world in 2020". Also, Sheikh Hamdan Bin Mohamed Al Maktoum went to the top floor of Burj Khalifa and waved the UAE flag. Fireworks erupted at the world's tallest building, Burj Khalifa, and the government announced, "Tomorrow is a national holiday for all educational institutions across the country."
World Expo 2020 Dubai also goes along with the United Arab Emirates' 50th anniversary in 2021 that will make it a significant event to highlight the major achievements of the UAE. It will be a representation of human creativity and innovation.
Expo 2020 Dubai will support the growth of tourism, encourage new innovative investments in the country, and maintain the UAE's international reputation as a location to start businesses. It will also emphasize the idea about UAE that it can turn all the impossible into reality. With Expo 2020, Dubai will make global progress and inspire the next generations on how to be leaders and innovators.
"Culture makes people understand each other better. And if they understand each other better in the soul, it is easier to overcome the economic and political barriers", Paulo Coelho.
Visitors will see a virtual application of this in Dubai Expo 2020. It will let people of all ages and cultures around the world connect and experience exceptional art, culture, geography, science, technology, and invention. They will also know millions of new thoughts and ideas that will significantly impact human lives.
Discover the arts and culture of 192 countries. Besides, the UAE's unique Arab- style culture, that will be reflected in the national Ghaf tree, jasmine trees, Wadi figs, palm groves, and desert scenery. There will be Al Wasl Opera, and a diverse range of performances, and artistic creations.
Counting Down started! Drjobs provides you with answers to all the questions that pop up in your mind while thinking about Dubai Expo 2020.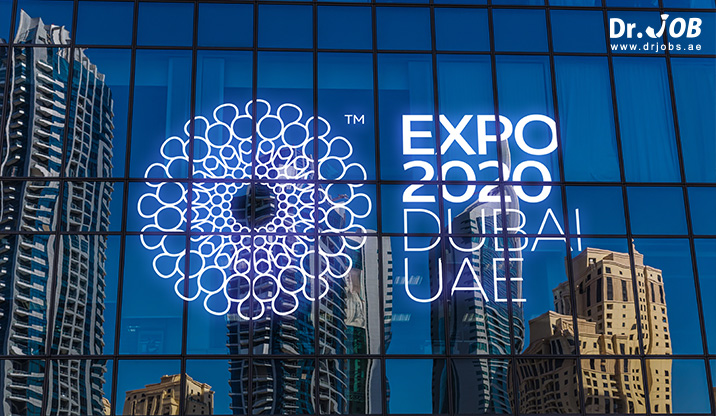 What is the history of world expos?
International Registered exhibitions, currently known as "World Expos," are a global event. The event gathers a hundred nations that commit to discover solutions to the crucial challenges that face the world recently. They are a chance given to the countries to create outstanding pavilion and let visitors experience new cultures in the same place. Portugal pavilion, Gulf Cooperation Council Pavilion, Kuwait pavilion come among the featured pavilions in Expo 2020. It takes place every five years in a 6-months duration period.
What did the world Expos bring to humanity?
The telephone, the X-Ray machine, touch screens, IMAX, the Eiffel tower, and the ferries wheel are among the significant innovations launched at world expos.
What is the Dubai Expo 2020?
It is an international exhibition that gathers millions of people to encourage collaboration, share ideas, showcase innovations, and celebrate human inventions. Dubai expo 2020 will be the first largest Expo held in the Middle East, Africa, and the Arab world (MEASA).
It will open its gate to welcome 190 participating countries and more than 30 million visitors from all over the world. That is the largest proportion of international visitors in the 16-year history of world expos.
It will be the most significant event held in the Middle East regarding the visitor numbers, the scale, duration, and size. It will last for 173 days; every day has new thoughts, new opportunities, and new knowledge. Visitors will enjoy +200 outlets, +50 cuisines, and 300+meals every day.
When will Expo 2020 Dubai be? And what are the opening hours?
The biggest show in the region- Dubai Expo 2020- will be held from October 20, 2020, to April 10, 2021. Site opening hours will be from 9 a.m. – 1 a.m. On weekdays and 10 a.m.- 2 a.m. On weekends and special days. Expos, typically, organized every five years and last for six months.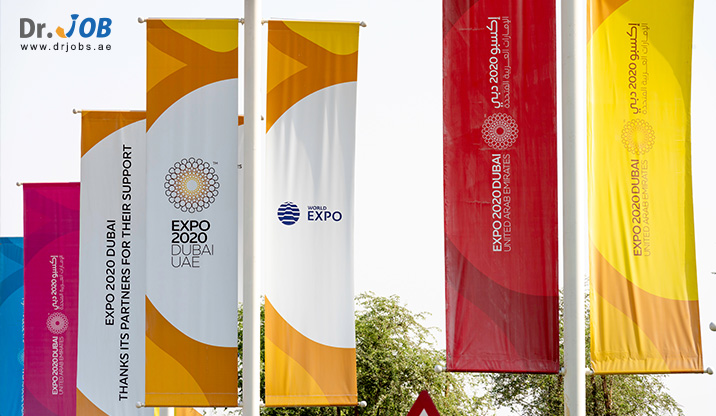 What is the theme of Dubai Expo 2020?
The main theme of Dubai Expo 2020 will be "Connecting minds, creating the future," since it aims to establish partnerships and encourage ideas that will shape the future.
The other subthemes of Expo 2020 that will inspire the country are "Opportunity," "Mobility," and "Sustainability." Each subtheme will have its separate pavilion that is designed by a different Architecture. The opportunity pavilion is for Cox Architecture, the mobility pavilion has designed by Foster and Partners, and Grimshaw Architects have designed the sustainability pavilion.
Dubai Expo 2020 brings the world in one place; visit 192 countries pavilions and enjoy each heritage.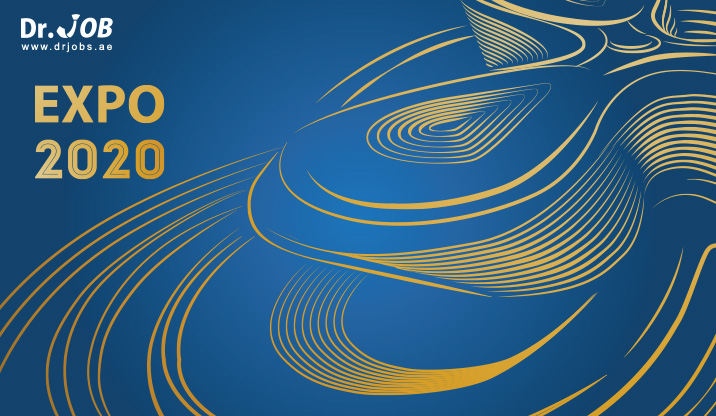 Which logo does Dubai choose to Expo 2020?
The new logo represented in March 2016; it is inspired by an ancient ring found at the Sarouq Al Hadeed archaeological site. Sheikh Mohammed bin Rashid Al Maktoum revealed the winning design, and it was displayed on the Burj Khalifa. He declared that "the Expo 2020 logo represents our message to the world that our civilization has deep roots. We were and will always be a pot that gathers civilizations and a center for innovation".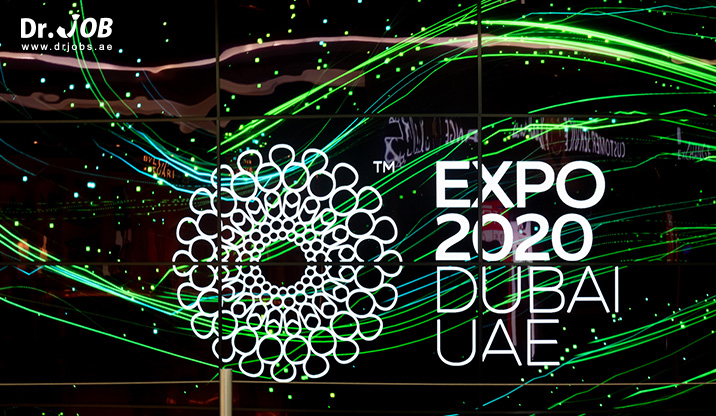 Which are some aims of the Dubai Expo 2020?
Expo 2020 aims to unlock the power of people to shape the future by using digital connectivity to achieve more sustainability of the world. Dubai, also, will link the three subthemes to the Global Optimism outlook Survey to create a brighter future of the world. Visitors will experience many optimistic situations in different industries, including climate change, technology, and travel.
Moreover, Dubai aims to prove that all demographic nationalities, ages, and genders want happier and cleaner planet, and they exert effort to keep the environment safe.
What are the initiatives of Dubai Expo 2020?
Global Best Practice Program
Expo School Program
World Majlis
Expo live
Expo 2020 Young Stars
Expo Champions
Young Innovators - Round 2
Opera Workshop
Next-Gen World Majlis
How can visitors get an entry pass to Dubai Expo 2020?
The official website for Dubai Expo 2020 offers all the information one may need regarding purchasing and kinds of tickets. Tickets will be available at the ticket catalog, expo2020 entrance gates, and from the official website.
Visitors can choose between monthly pass, season pass, season pass-premium, season pass-ultimate, 1-day and 3-day tickets, 1-day ticket, 3-day ticket. Seniors (+65), children (5 and below), and people of determination will enjoy FREE tickets in case of a 1-day ticket, 3-day ticket, and a monthly pass. For more information on ticketing, click here.

Who can participate in the Dubai Expo 2020?
Anyone can participate as a volunteer in an expo2020 volunteers' program, which welcomes +30,000 volunteers.
Leaders and inspiring people can participate in World Majlis.
There will be a range of services that will be offered, including electric convenience vehicles and rentals of wheelchairs, to ensure the participation of people of determination in Dubai Expo 2020.
Expo 2020 doesn't forget the child. It will engage him in a series of robot activities. They will participate in make-your-own robot workshops, exercise gaming activities to learn about 3D-printed human organs or burning energy. There also will be two parks for kids to play: Al Forsan and Jubilee.
Rare People, including academics, inventors, artists, out of the box thinkers will be all invited to participate in working out your brain in ultimate activities.
"Expo 2020 School Program" has been launched for students to let them engage with Expo 2020 by going on journeys to the event. They will discover more about the UAE's history and heritage and visit the 192 country pavilions and know more about each culture. As a kind of encouragement to students, there will receive a 50% discount on all student tickets.
Students of any age can also participate in the Expo 2020 young innovations program, the Next-Gen World Majlis, and the Expo 2020 Dubai Champion.
Job seekers can find and get their dream job and start their brimming career life in Dubai Expo 2020. Find Dubai Expo 2020 jobs and Apply now.
How can I get to Dubai Expo 2020?
Expo 2020 site will be in Dubai South District, Al Wasl Plaza, near to Al Maktoum International Airport. It can be easily reached from Dubai International Airport and Abu Dhabi airports and cruise terminals. They plan to dedicate a metro station for the exhibition that will handle the capacity of 46,000 passengers/hour.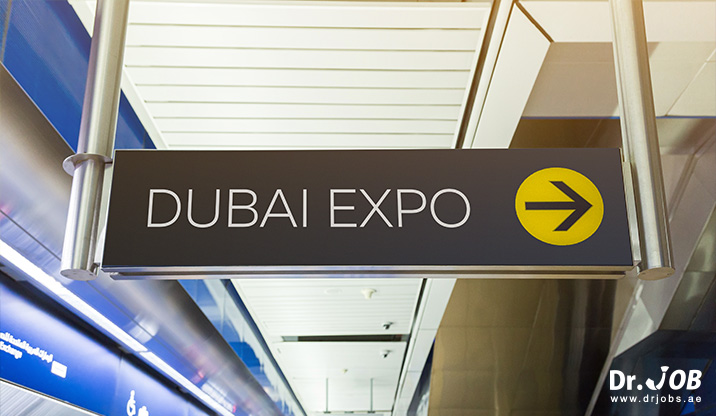 What is the significance of choosing "Al Wasl Plaza"?
Al Wasl means "connection" in English. Dubai Expo 2020 will be at Al Wasl Plaza to let people from all over the world to connect and enjoy cultural events and celebrations over the six months.
What is the Identification required to enter Dubai Expo 2020?
Visitors from inside the UAE will be required to show their Emirates ID, original student ID (in case of being a student), and original and valid passport with clearly mentioned name, image, and details.
Visitors from outside the UAE will be required to show an original and valid passport and Original Student ID in case of having a student ticket.
What can visitors do in Dubai Expo 2020?
There is a lot to be done in the mega event Dubai Expo 2020; People will enjoy art, gastronomy, music, entertainment, technology, and architecture. Visitors will go onboard on a journey that will visit 192 different countries to learn about their culture and history.
Visitors will attend: world-famous stars live performances, global celebrations, poetry slams, fashion shows, comedy greats, digital theatre, acrobats, entertainers, and world greatest shows. There will be a range of entertainment activities, including pyrotechnic displays and concerts, that will keep the fun mood on till morning.
For Art lovers, there will be 60 live shows a day; visitors will find operas, flash mobs, pop-up theatres.
For food lovers, there will be more than 200 food and beverage outlets serving a world of cuisines.
For sports lovers, there will be daily parades and sports events.
For Technology addicts, there will be a chance to experience an entirely technological world that will be connected with robotics, space explorations, and autonomous vehicles. Expo 2020 offers the most advanced digital experience and telecom services in the MEASA to its visitors by providing the first major 5G commercial site.
For History and culture lovers, there will be national day celebrations.
Countries will showcase their culture and heritage through special festivities.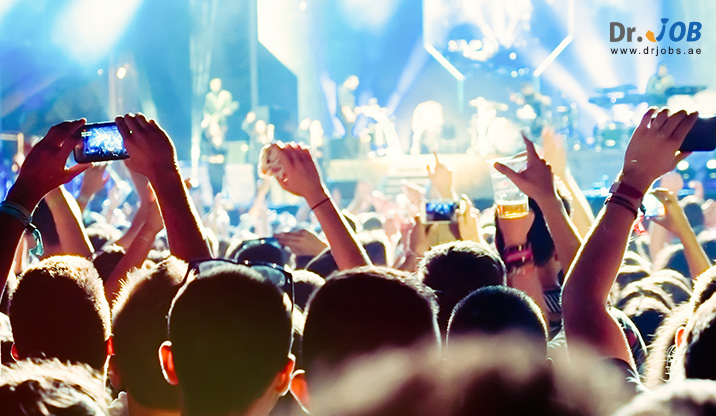 What will happen after the end of Dubai Expo 2020?
Dubai Expo 2020 will be the city of the future, a home of the creators, pioneers, and Avant-grades.
More than 80% of Expo 2020 Dubai's infrastructure will have long-term practical value as part of District 2020 to be a legacy. The Al Wasl Plaza, for example, will remain.
The sustainability pavilion will turn into Terra, the Children and Science Centre. The mobility pavilion will turn into a commercial building, and the UAE pavilion will remain. Also, it will be managed by the UAE government. District 2020 will own these and other assets of the Expo.
Moreover, in honor of the 2020 Expo, the world's tallest commercial tower will be built in Dubai, "Burj2020". The date of handing over of the District 2020 will be October 2021.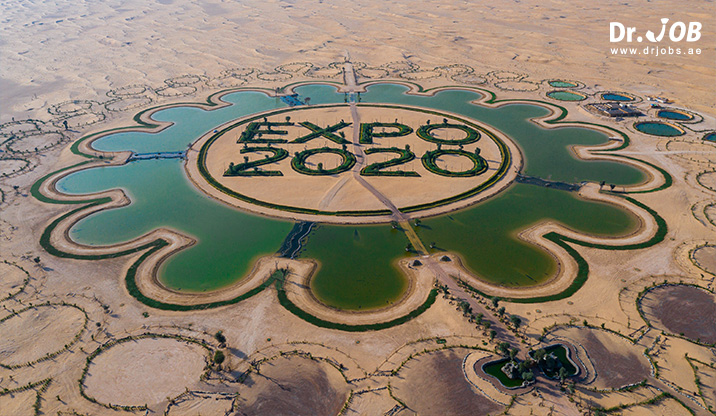 How does Dubai Expo 2020 contribute to the job market?
The preparation for the event resulted in 277,000 new jobs in the UAE, about 40$ billion injected into the country's economy as investments, and the tourism industry is waiting for at least 25 million to 100 million extra visitors.
Dubai Expo 2020 will create a booming job market with thousands of job vacancies in Real Estate, Hotel and Hospitality, Construction, Engineering, and banking and finance.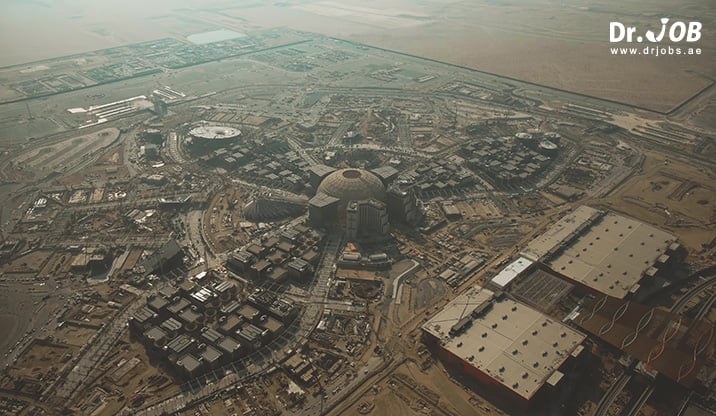 Travelers Quick Guide about UAE, the country before traveling to the Expo 2020 Dubai.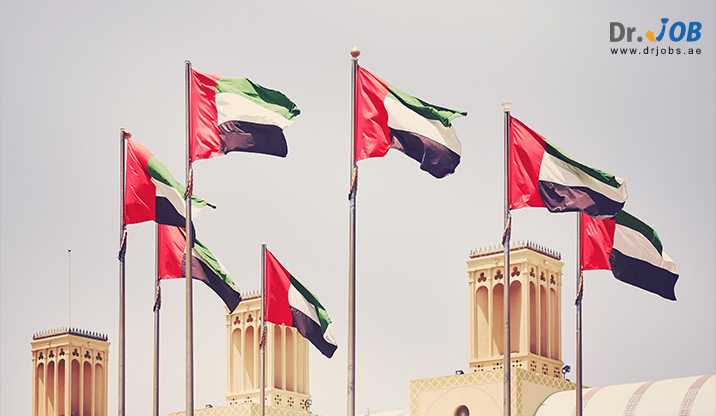 How can I get to UAE?
By air, by sea, or by land are all perfect options for those who travel to the UAE. By air, The County has seven major airports on all Emirates so that you can be in the UAE within 4 to 8 hours by plane. The UAE also has Emirates Airlines and Etihad Airways, ranked among the world's best airways around the globe.
By sea, many large cruise lines stop in the UAE ports as a part of their itinerary. Port Rashid, Abu Dhabi Cruise Terminal, Port Khalid, and Ras Al Khaimah Port provide speed and ease arrival to travelers.
By land, The UAE is close to many Arab countries, and they are connected with the best road network in the world. Travelers from neighbor countries can reach UAE easily by car or by bus.
What is the official currency of the UAE?
The official currency is the Dirham. USD 1 equals AED 3,673. Visitors can find bank branches, money exchanges everywhere in the seven Emirates, particularly in key locations. Traveler's checks, as well as, cards are accepted in the UAE.
What is the Official religion of the UAE? And What is the country's dress code?
Islam is the official religion, but as it is the country of "tolerance,"; it provides freedom of religion. There are churches and Hindu temples to enable visitors and residents to practice their religious beliefs freely. Regarding the dress code, all shall wear what keeps their eyes toward conservatism.
What are the widely spoken languages in the UAE?
While Arabic is the official language of the UAE, English is widely used among people because of the multi nationalities in the country. Tagalog, Urdu, Farsi, Bengali are also among the major languages in the UAE.
What are the major mobile network operators in the UAE?
Etisalat and Du are the providers of mobile phone and internet services in the UAE. Visitors can choose among different plans and options at their branches to activate on their temporary SIM card.
How is the weather in the UAE?
The UAE has a desert climate with hot summers and cold winters. Although the summer season (from July to August) is scorching in the UAE, all facilities are air-conditioned, so there is not any kind of suffering from the weather year-round.
Taking all things into consideration, the Expo 2020 will be the third-largest event to take place in the world after the Olympics & the FIFA World Cup. Since the Dubai Exhibition 2020 will welcome about 190 countries as participants, and more than 25 million visitors, it will be the gate to discover all cultures, technologies, and economic trends around the world.